Southern California Events



October 6th & 7th, 2017
9:00 a.m. to 5:00 p.m. on both days.


Southern California Events
Riverside Deaf Seniors' webpage

Deaf Night Out's webpage

(Captioned Movies) Captionfish's webpage
Southern California Deaf Bikers' webpage
Southern California Off-Road Vehicles' webpage
CODIE's webpage
GLAD's webpage
Orange County Deaf Equal Access Foundation's webpage
Deaf Community Services of San Diego, Inc's webpage
Deaf West Theatre's webpage
California Deaf Bass' webpage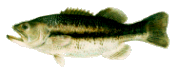 Southern Calif. Deaf Campers' webpage
Deaf Snowbirds' webpage
HiDAD's webpage
Deaf California News' webpage
CSDR's webpage

Ongoing Events
Have fun from boring

Every 1st Monday of Each Month
Time: 9:00am to 3:30pm
Redlands - Deaf Senior Citizen Club
Joslyn Senior Center
21 Grant St, Redlands, CA 92373


Every 2nd Wednesday of Each Month
Time: 11:00am to 1:00pm
What: Letís get together: eat & socialize
by Riverside Deaf Community

Where: Ė Galleria at Tyler
1299 Galleria at Tyler
Riverside, CA 92503
See the flyer


Every 3rd Wednesday of Each Month
Time: 10:00am to 3:00pm
Hemet Deaf Senior Citizen Club
625 S. Pico Ave, San Jacinto, CA 92583


When: Every 4th Wednesday of Each Month

Time: 11:00 AM to 4:00 PM

Riverside Deaf Seniors

Place: The Janet Goeske Senior Center

(AGE 50+)

5257 Sierra Street,Riverside, CA 92504-2280


Every second Friday of Each Month
Photo gallery
StarBucks Coffee
at The Block Orange
20 City Blvd W
Orange, CA 92868-3100
Map

Hemet Silent News

USA Events

also Flyer
ASDAA Celebrations
ASD - 200th Anniversary Celebration

Programs
June 21, 2017 (Wednesday) - 1 - 5 PM
ASD/ASDAA - KICK-OFF at Ward Gym
ASD Executive Director, Jeff S. Bravin, ASDAA President, Doreen Simons and
General Chairperson, Richard Golebiewski. Light refreshment will be served.
doreen.simons1972@gmail.com


---

June 22, 2017 (Thursday) - 9 AM to 11 AM
Chairperson, Kathy Falco
Cemetery Tour includes Thomas Hopkins Gallaudet and his family,
Laurent Clerc and his family, Mason Cogswell and his family and
other important people that helped ASD over years.

(Thursday) - 11 AM to 1 PM
Chairperson, Bob Backofen
Cold cuts / bottles of water will be provided during the lunch on ASD Campus.

(Thursday) 4 PM to 8 PM
BONFIRE (KICK-OFF) LOBSTER STREAK at Isola Bella
Chairperson, Lou Volpintesta
Lobster, corn, baked potato and others will be cooked by Deaf Chef Curt Hayward
in the bonfire at Isola Bella.


---

June 23, 2017 (Friday) - 3 TIME SLOTS - (11 AM, 12 PM and 1 PM)
OLD STATE HOUSE
Chairpersons, Peter and Alexandra McGee
NTD will provide a play about founding American School for the Deaf.
Master of Ceremonies will be Wayne Betts, Jr.

(Friday) - 6 PM TO MIDNIGHT
HALL OF FAME DINNER
Chairperson, Marsha Wetzel
Excellence and Sports Hall of Fame buffet will be served. Then disco
and cash bar will be provided in Ward/Brewster Gyms on ASD Campus.
Mistress of Ceremonies will be Sandra McLennon.
---

June 24 (Saturday) - 10 AM to 12 PM
ASD ARTIFACTS
Chairperson Shahry Shilati
shahry.shilati@asd-1817.org
ASD Artifacts exhibits at Connecticut Historical Society
1 Elizebeth Street, Hartford, CT 06105.

(Saturday) - 12 to 4 PM
SOCIAL GATHERING
Light Refreshments will be served.
Chairperson, Carol Zurek
carolzurek01@gmail.com

(Saturday) - 12 to 4 PM
BOOTH EXHIBITION
ASD Campus
If interested to have a booth space for $50.00.
Chairperson, Beverly Backofen
beverly.backofen@asd-1817.org


(Saturday) - 5 PM to 12 AM
GRAND BALLROOM
(Casual attire: No blue jeans)
Peter Bailey, Master of Ceremonies
Music, hors d'oeuvres and cash bar at Hartford Marriott Downtown
200 Columbus Boulevard, Hartford, CT 06103.
Chairperson, Alexandra McGee
patriotlady@cox.net
---

June 25 (Sunday) - 8 AM to 1 PM
BREAKFAST BRUNCH
Brunch will be held at ASD Ward Gym.
Chairperson, David Lawrence
pepsilady@hotmail.com
Western States Deaf Campers
July 31 - August 11, 2017
12-Day Denali by Rail Explorer -
Northbound Alaska Cruise tour from Vancouver
Norwegian Cruise Line - Norwegian Sun
Deaf Heart cruise - Michael 510-585-9775
Approx. 4000.00 not including the flight
October 6-9, 2017 (webpage, not yet)
Roast pig party at VA
October 15 - 22, 2017
Deaf Carnival Cruise - Oasis of the Seas
February 3 to 10, 2018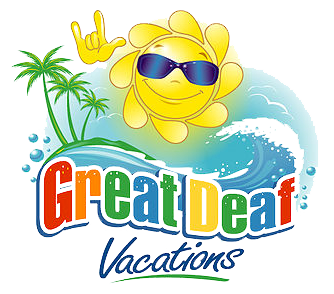 7 Nights Harmony of the Seas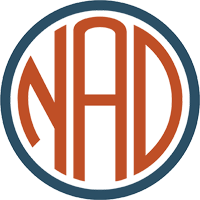 Summer, 2018 hosted by Kansas at
Ozark County Campground of Branson, MO
August 6th - 12th, 2018 (maybe)
78th Annual Sturgis Rally
September (Not sure date)
Harley Davidson 115th anniversary 2018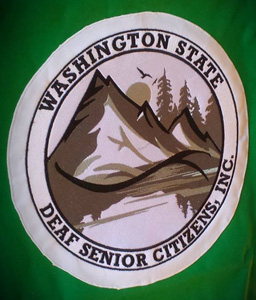 Deaf Seniors of America
DSA 2019 Seattle Conference
Deaf Seniors of America (DSA) conference in Seattle, WA
Facebook: Washington State Deaf Senior Citizens #wsdsc
Washington State Deaf Senior Citizens
August 3rd - 9th, 2020


(80th Annual Sturgis Rally)
5th Quinquennial DBA Rally in Sturgis

USA Ongoing Events

America Deaf Auto Racing News
NSAD's webpage
USADSF's webpage


National Association of the Deaf
Deaf Cruise's webpage

DSA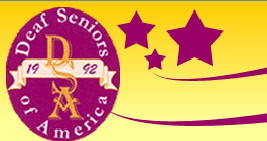 World Events


23rd Summer Deaflympics
Samsun, Turkey
August 24 - 27, 2017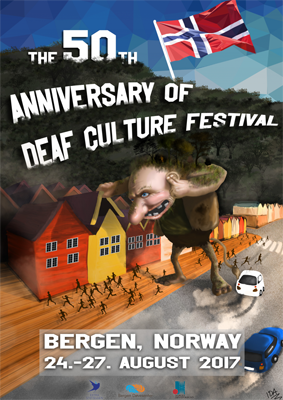 The 50th Anniversary of Deaf Culture Festival
3rd International Conference of the World Federation of the Deaf
?
July 23 - 27, 2019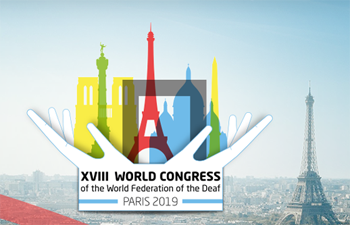 XVIII World Congress at Paris


World Sports
USADSF

Deaflympic

Summer Deaflympics -2017
World Deaf Golf Federation